Boiler Repair
Offering our expert boiler repair service throughout Gateshead, including areas such as Wardley and Lowfell.
If you have experienced a boiler breakdown then please contact our gas engineers on 07709281431 to book our boiler repair service. If you would use one of our alternative contact details then they can be found on the bottom of this page.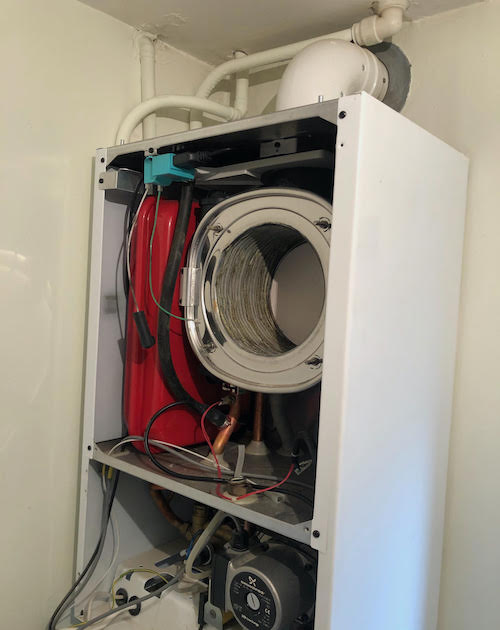 Our boiler repair service
Without a working boiler, the home comes to a standstill; with cold showers and even worse in the winter months, a cold home, it's a terrible start to the week. Fortunately, we recognise that! That's why at G Potts Plumbing and Heating Ltd, we offer a speedy boiler repair service throughout Gateshead. We carry most spare parts in our van, but if we need to source parts in, we'll order them ASAP and arrange a time around you to safely repair your boiler.
Please note that our heating engineers are all Gas Safe registered, meaning that we are fully qualified to carry out repair work on natural gas boilers.
Signs of a faulty boiler
No hot water
Although this may seem like a very obvious sign that your boiler is no longer working properly, many homeowners ignore this problem and assume that they have simply run out of hot water. However, if there is a lack of warm water, despite waiting for the header tank to refill, it might indicate that there's an issue with your boiler.
Strange boiler noises
If you have heard any strange noises, ranging from kettling noises to gurgling and loud bangs, this might be a sign of trapped air in the system or a sign of a much deeper underlying issue.
Boiler turns off on its own
If your boiler turns off on its own before fully functioning, there might be a problem with your thermostat or the boiler itself.
As well as boiler repair services, we also include services such as radiator installation, toilet repairs, and kitchen tap repairs. So whether you are looking to get your boiler or radiator replaced, or even just a leaky pipe fixed, we've got you covered! We also offer Landlord services, such as gas safety inspections (CP12). If you are renting a property that requires a gas safety inspection, we can arrange inspections directly with your tenant.
Contact us
If you require our boiler repair service today then be sure to call us on 07709281431 or drop us an email to gpottsplumbing@gmail.com if you have any questions or queries that aren't quite as urgent. From everyone at G Potts Plumbing and Heating Ltd, we hope that you choose us for any boiler repair services that you may require and cannot wait to help you get your boiler back working perfectly again!