Boiler Installation
Offering our boiler installation service throughout Gateshead and the surrounding area including Wardley and Lowfell.
Are you looking for a new boiler? Maybe your old boiler has is no longer worth the repair bills. Or maybe you're looking to upgrade to a new boiler that will save you money on energy bills. Whatever your reason might be, G Potts Plumbing and Heating Ltd are here to offer our top quality boiler installation service. Call us on 07709281431 to book our boiler installation service today.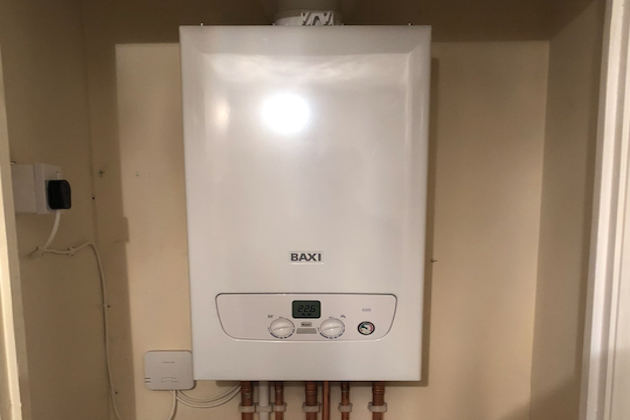 Benefits of a new boiler
If your existing boiler is on the verge of a breakdown, it might be time to consider the installation of a new one. There are lots of benefits. For instance, if your home currently has an older G-rated boiler and you upgrade to a new A-rated boiler, you could save hundreds of pounds annually.
Additionally, our newer boilers are much more compact than older boilers, leaving you with some much-needed storage space in your cabinet or kitchen.
As well as boiler installation services, we also include services such as radiator installation, toilet repairs, and kitchen tap repairs. So whether you are looking to get your boiler or radiator replaced, or even just a leaky pipe fixed, we've got you covered! We also offer Landlord services, such as gas safety inspections (CP12). If you are renting a property that requires a gas safety inspection, we can arrange inspections directly with your tenant.

Why choose us?
At G Potts Plumbing and Heating Ltd, we will be sure to help guide you through the entire process, from helping you to select the boiler best for your needs and budget through to completing the installation.
We are Gas Safe Registered and have a range of qualifications that allow us to carry out gas boiler installation. Our advice to you is to always check that any engineer working on your boiler is registered. If someone other than a Gas Safe registered engineer does gas work in your home, you could be risking the safety of your family and your property.
Poorly serviced and fitted gas appliances can cause gas leaks, fires and explosions. Our engineers carry a Gas Safe Register ID card with their own unique licence number, showing the type of gas work they are qualified to do. We are always more than happy to show proof of our Gas Safe registration, as is anyone else who is Gas Safe registered.

If you would like to take a look through what some of our previous customers have had to say about their experience with us, then be sure to check out our reviews page!
Contact us
If you are local to Gateshead and would like to book a boiler installation today, then please call 07709281431 or send an email to gpottsplumbing@gmail.com with any questions or queries that you may have and we will be sure to respond as soon as we can!